Scientific Committee:
Organizing Committee:
Contact Information:
Denis Serbin
email: dserbin

stevens.edu
phone: (201) 216-5425
Our sponsors: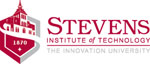 Welcome to the First Online Seminar dedicated to Group Theory and Non-Commutative Algebra.
The seminar presents a unique opportunity for mathematicians from around the world to communicate and share their ideas on a regular basis without leaving the office or even home. Participants include faculty and students from US, Canada, Australia, Europe and Russia.
If you are a first-time participant please visit the technical advice page.
Click here to enter the meeting room
Next Presentation
Thursday, December 17, noon (New York Time)
Anton Klyachko (Moscow State University)
"Large and symmetric"
Click here to enter the meeting room
Abstract:

The Khukhro--Makarenko theorem says that, if a group has a finite-index subgroup satisfying a multilinear commutator identity (e.g., a nilpotent or solvable subgroup), than the group also has a characteristic finite-index subgroup with the same identity.

It appears that similar facts are valid for algebras (over fields) and even graphs and other structures. I shall talk about a general theorem (due to me and M. V. Milentyeva) that implies many known and new corollaries on groups, algebras, graphs, hypergraphs, and so on.

For instance, I shall deduce a graph-theoretic analogue of the Khukhro--Makarenko theorem, where the role of a multilinear identity is played by the planarity of a graph.
Seminar Schedule Fall 2015