HFSC Board Members
From Hanlon Financial Systems Lab Web Encyclopedia
Board of Advisors
Stevens, with the direction of FSC Chairman Sean Hanlon, is currently assembling the founding leadership team for the FSC. The Advisory Board for the FSC will have oversight responsibility for defining and guiding the broad research agendas, advising on design and management of the Lab and organizing the required financial support.

Building on the anchor funding provided by Stevens Trustee Sean Hanlon, the FSC is targeting a $3 million fund to support the full construction and operation of the facility on an ongoing basis. The initial $1 million of this funding will come from founding donors, drawn from the financial industry, who are willing to contribute time and expertise, as well as financial support, towards this goal. Each founding donor will be invited to join the FSC Advisory Board and serve in the following functions:
Founding Donor Operational Role
A seat on FSC Advisory Board Complementary
Advisory Board members will meet four times per year and work in a strategic and methodical way to build the FSC vision and achieve its objectives
Contribute to identifying projects, corporate partnerships and financial resources needed to support FSC operations and initiatives
Founding Donor Financial Commitment
Each Founding Donor is expected to contribute a gift. The Stevens FSC intends to raise the cornerstone funding for The Hanlon Financial Systems Laboratory based on up to 20 founding gifts of at least $50,000 each
Founding Donor Benefits
Complementary participation for Donor's organization in all FSC events, including FE Seminar series, Conferences and Courses
Privileged access to FSC research results & publications
Participation in the Stevens Corporate Alliance Program
Custom recruiting support to direct promising Stevens students undergraduate/graduate to match partners recruiting objectives
Access to FSC facilities (as well as Babbio Center Atrium) which offer unparalled views of the Hudson River overlooking Manhattan for corporate training, special events and system validation of key technology components (e.g. models, financial software systems)
Board Members
Sean Hanlon
Sean Hanlon, Chairman / Chairman, CEO and Chief Investment Officer, Hanlon Investment Management, Inc
John "Sean" J. Hanlon IV founded Hanlon Investment Management (HIM) in 1999 and is Chairman, CEO and Chief Investment Officer. Sean is the developer of the portfolio management techniques that are used to manage more than three billion dollars of assets under management at HIM. Sean is a member of the Forbes Investment Team, periodically publishing articles on www.Forbes.com, and a member of the Advisory Board of Pershing Advisor Solutions, a BNY Mellon subsidiary broker dealer. Sean previously served on the Advisory Board of SunAmerica Securities. In addition to serving on the Board of Trustees of Stevens Institute of Technology, Sean is also Chairman of the Advisory Board of the Hanlon Financial Systems Lab at Stevens. Sean is a past Chairman of the Linwood Education Foundation and the Seabrook House Foundation. Both are philanthropic organizations located in Southern New Jersey. Sean holds a B.E. in Mechanical Engineering from Stevens and also completed the Certified Financial Planner (CFP®) designation education through the American College.





Chris Ferreri
Chris Ferreri, Vice-Chairman / Managing Director, ICAP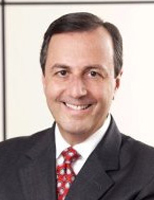 Chris is a Managing Director at ICAP, currently managing the product design, development and deployment for ICAP's hybrid electronic and voice trading systems for the securities and derivatives markets in the US. He has been in the Inter Dealer Broker space for more than 25 years. ICAP is the world's largest interdealer broker with an average daily transaction volume in excess of $2.3 trillion, more than 50% of which is electronic. Across this broad product offering, ICAP's customer base ranges from small regional banks to multi-national corporations, Broker-Dealers and Commercial Banks.

After receiving his B.E. in Electrical Engineering from Stevens, he began his career as an Engineer for E. I. DuPont de Nemours. In 1984, Chris joined Garban's U.S. Treasury division, and is currently registered with FINRA. During his tenure as a U.S. Treasury broker, he helped design a variety of internal analytic applications as well as participate in the design and development of the proprietary trading systems used at Garban.

It was during his last assignment as manager of the proprietary US Treasury desk that Garban began the move toward interactive electronic trading. Chris was charged with organizing a business line for hybrid electronic and voice trading and began the design, development and ultimate roll out of ICAP's hybrid e-commerce solution, ETC.

The trading platform grew into a separate division of ICAP, developing, installing and maintaining trading systems for US and Foreign Securities, Global Foreign Exchange trading, and a broad variety of money-market instruments. Today, Chris is responsible for trading systems strategy, design and planning for the blending of ICAP's voice brokered Over-the-Counter markets and implementation of electronic trading.

Chris has participated in numerous panel discussions with the Bond Market Association (now SIFMA) and ISDA, as well as presentations in financial markets conferences in London, Mexico, South America, Tokyo and Korea. Chris is the Chair of the Securities Industry and Financial Markets Association Interdealer Broker Advisory Committee, served as the inaugural Chairman of The Wholesale Markets Brokers' Association, Americas, and has represented the industry at conferences ranging in topics from business strategies, technology and regulatory concerns. He is a Board member of the Stevens Institute of Technology School of Systems and Enterprises. Chris is an active subject matter expert for the OTC Derivatives markets and has testified before the US House of Representatives Financial Services Committee as well as the House Subcommittee on Capital Markets.



Andrei Kirilenko
Andrei Kirilenko, Board Member / Chief Economist, US Commodity Futures Trading Commission (CFTC)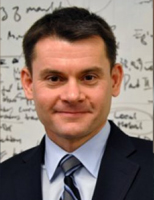 Andrei Kirilenko, Chief Economist, has been with the Commodity Futures Trading Commission (CFTC) since 2008 and was appointed Chief Economist in December 2010. He received his Ph.D. in Economics from the University of Pennsylvania, where he specialized in financial markets. Prior to joining the CFTC, Dr. Kirilenko spent twelve years at the International Monetary Fund working on global capital markets issues. His research has focused on the informational properties and microstructure of securities and derivatives markets. In addition to his duties as the Chief Economist, Dr. Kirilenko is the Chairman of the Subcommittee on Data Standardization of the CFTC's Technology Advisory Committee and represents CFTC at the Systemic Risk Committee and the Systemic Data Committee of the Federal Stability Oversight Council. In 2010, Dr. Kirilenko was the recipient of the CFTC Chairman's Award for Excellence (highest honor).






Steve Joachim
Steve Joachim, Executive Vice President, FINRA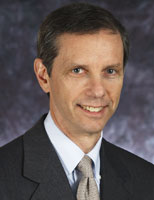 Steve Joachim created the Transparency Services function at FINRA in 2002 and has been its Executive Vice President since 2003. As such he oversees TRACE providing real time pricing information for Fixed Income Products and the OTC Bulletin Board, the OTC Reporting Facility and the Trade reporting Facilities providing real time pricing information for Equities to market participants. Prior to joining FINRA he spent four years as COO and Chief Strategy Officer of Plural (now owned by Dell Professional Services), a custom interactive software and technology strategy business that served the investment banking business. Steve spent nearly 15 years at Merrill Lynch serving in many capacities in the Capital Markets area including Chief Technology Officer for Equity Markets, Head of Floor Brokerage Services and Business Manager (COO) for Equity Trading.

Steve has a MS in public management (Urban and Public Affairs) and a BS in mathematics with computer option from Carnegie Mellon University and an MA in Political Science from Duquesne University. He has served as Chairman of the International Forum for Investor Education and as Member of the CFTC Technology Advisory Committee, the Board of Governors of the Philadelphia Stock Exchange, Board of Directors of Merrill Lynch Specialists, Inc., and the Board of Directors of Wilco, Inc.. He also served as a member of the Nasdaq Industry Advisory Committee and the American Stock Exchange Upstairs Member Advisory Committee.



Dinesh Verma
Dinesh Verma, Dean of the School of Systems and Enterprises and Professor in Systems Engineering at Stevens Institute of Technology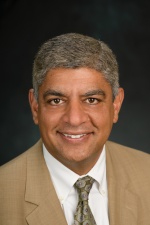 Dinesh Verma received the Ph.D. and the M.S. in Industrial and Systems Engineering from Virginia Tech. During his six years at Stevens he as successfully proposed research and academic programs exceeding $20m in value. Verma concurrently serves as Scientific Advisor to the Director of the Embedded Systems Institute in Eindhoven, Holland. Prior to this role, he served as Technical Director at Lockheed Martin Undersea Systems, in Manassas, Virginia, in the area of adapted systems and supportability engineering processes, methods and tools for complex system development and integration.

Before joining Lockheed Martin, Verma worked as a Research Scientist at Virginia Tech and managed the University's Systems Engineering Design Laboratory. While at Virginia Tech and afterwards, Verma continues to serve numerous companies in a consulting capacity, to include Eastman Kodak, Lockheed Martin Corporation, L3 Communications, United Defense, Raytheon, IBM Corporation, Sun Microsystems, SAIC, VOLVO Car Corporation (Sweden), NOKIA (Finland), RAMSE (Finland), TU Delft (Holland), Johnson Controls, Ericsson-SAAB Avionics (Sweden), Varian Medical Systems (Finland), and Motorola. He served as an Invited Lecturer from 1995 through 2000 at the University of Exeter, United Kingdom. His professional and research activities emphasize systems engineering and design with a focus on conceptual design evaluation, preliminary design and system architecture, design decision-making, life cycle costing, and supportability engineering. In addition to his publications, Verma has received two patents and has another pending in the areas of life-cycle costing and fuzzy logic techniques for evaluating design concepts. Read more



Gregory Prastacos
Gregory Prastacos, Dean and Professor of the School of Business at Stevens Institute of Technology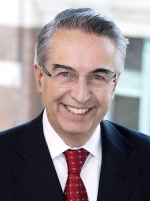 Gregory P. Prastacos is the Dean at the Howe School of Technology Management of Stevens Institute of Technology, where he also serves as Professor of Management Science. Before joining Stevens he was Professor of Management Science and Rector of the Athens University of Economics and Business (AUEB), Athens, Greece. He has been educated at Columbia University, where he received a Bachelor's in Computer Science, an Master's in Computer Science, and a Doctorate in Operations Research (OR). He was previously on the faculties of the University of Pennsylvania's Wharton School, and Columbia University's Business School, and has held visiting appointments at a number of Universities and Research Institutes in Europe and Asia.

Professor Prastacos' professional interests are in the areas of Management Science, Information Technology, and their use for Innovation and Business Transformation in the Information Society. He has published 5 books and approximately 70 papers in international academic journals and edited volumes. His papers have appeared in some of the top journals in his field, such as Management Science, Operations Research, Journal of Management, Information and Management, Long Range Planning, and others. Read more



More Information
For more information on becoming a Founding Donor, please contact:

George Calhoun
Director, Financial Systems Center
Industry Professor, Program Director of Quantitative Finance
School of Business, Stevens Institute of Technology
Email: gcalhoun@stevens.edu





Dr. Ionut Florescu
Director, Hanlon Financial System Lab
Research Associate Professor, Financial Engineering Program
School of Systems and Enterprises, Stevens Institute of Technology, Babbio Center
Email: iflorec@stevens.edu